Eye Conditions We Treat in Oceanside
Learn How Davies Eye Center's Expert Ophthalmology Services. Serving Carlsbad, Encinitas, & the Surrounding Areas
Patients can expect expert care and compassionate eye care specialists at Davies Eye Center for any eye care service or surgery. We aim to protect eye health and vision through a patient-centric approach in a warm environment with personalized treatment plans. To us, you are more than just another patient – we want you to thrive and have your best vision and quality of life possible.
We offer treatment for:
Cataracts: Almost anybody who lives long enough will eventually develop a cataract. This happens when the natural lens behind the iris of the eye gradually gets cloudy and interferes with light and images getting to your retina, making your visions blurrier. Without treatment, cataracts can lead to blindness. Surgical removal and replacement with an artificial way is the only way to treat cataracts, and the surgery is highly effective and safe.
Dry eye: Do you have chronically itchy, red, inflamed eyes? You could be suffering from dry eye. Although millions of people have dry eye disease, most aren't getting treated. This progressive condition can cause to permanent eye damage, so it's crucial to see an ophthalmologist for an evaluation as soon as you notice a problem. Davies Eye Center accepts self-referrals for dry eye evaluations or patient referrals from optometrists.
Glaucoma: Our ophthalmologists highly encourage yearly eye exams from optometrists, especially once you turn 60, when glaucoma becomes more common. This condition occurs when the intraocular pressure becomes too high, which ultimately damages the optic nerve – the cable between the eye to the brain. Damage that has occurred cannot be reversed, and glaucoma requires prompt, early treatment to slow the course of the progressive disease.
Macular degeneration: This disease is age-related and involves the damage or breakdown of the eye's macula, which is the small area of the retina at the back of the eye that allows us to see fine details clearly. This progressive condition has no known cure, meaning early diagnosis is crucial to mitigate symptoms and manage it.
LASIK vision correction: Davies Eye Center offers an exciting alternative to vision correction through contact lenses or glasses. Lasers are used to treat many eye conditions, and LASIK if an FDA-approved procedure that has been on the market since 1995 and treats refractive errors such as nearsightedness, farsightedness, and astigmatism.
Ask Your Optometrist for a Referral to Davies Eye Center
We accept patient referrals through optometrists and self-referrals only for dry eye evaluations and LASIK evaluations. Please ask your optometrist to refer you to our Oceanside ophthalmology practice by calling (760) 284-6724 or reaching out online now.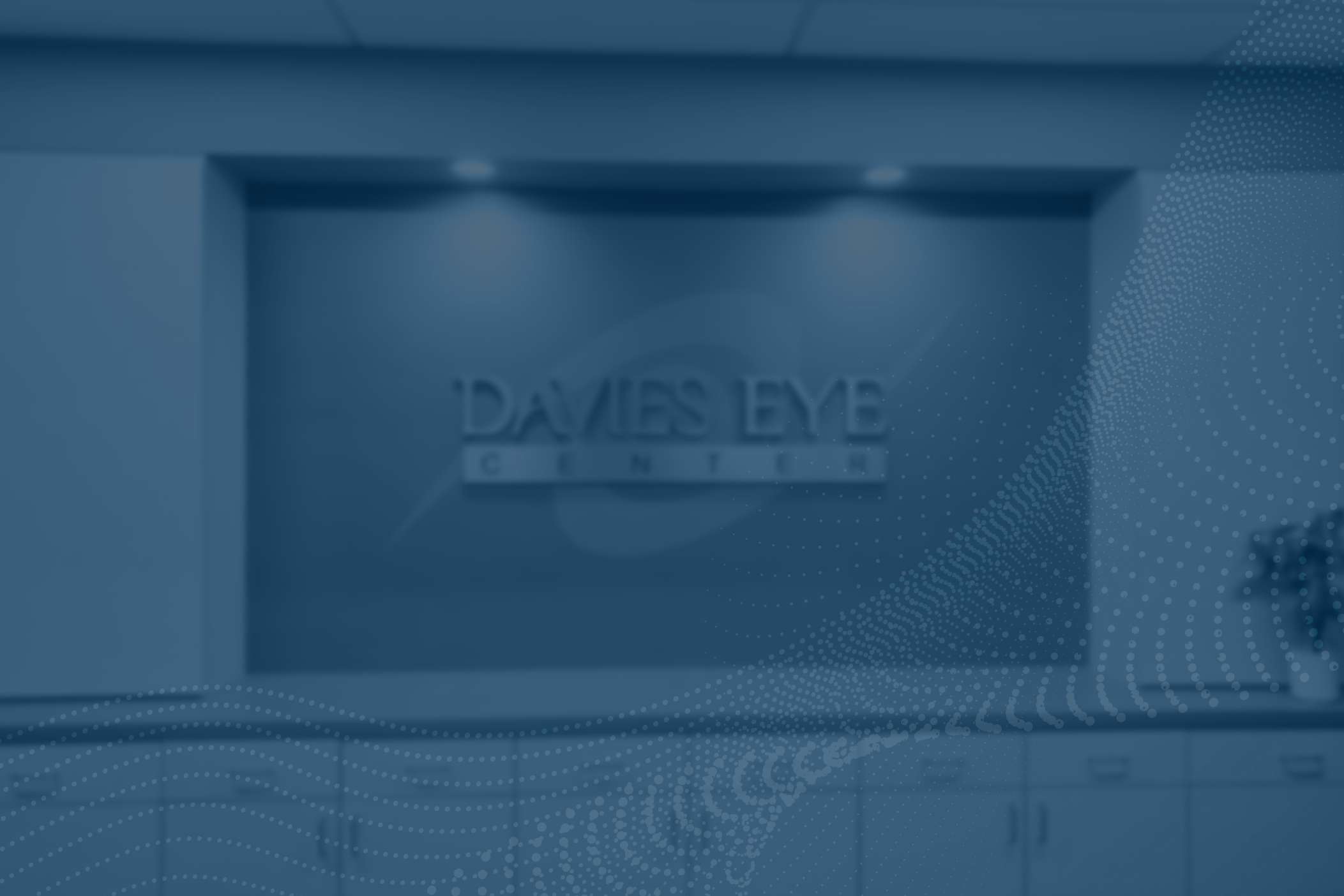 "Dr. James Davies is a widely respected eye surgeon who has provided exceptional care to his patients for more than 30 years."

Dr. James Davies View Profile

Learn More

"Dr. Foster believes every patient deserves a tailored approach to cataract surgery and he will be happy to help you design a plan to achieve your optimum results."

Dr. Alexander Foster View Profile

Learn More

"Dr. Garff is passionate about tailoring treatment to match each individual patient's needs."

Dr. Kevin Garff View Profile

Learn More "From the first phone call to make the appointment through my meeting with Dr. Foster, I felt cared for every step of the way."

- Lorraine D.

"Everyone I encountered was professional, pleasant and knowledgeable."

- Peggy F.

"I love the new location plenty of parking. Dr Davies and his staff are very friendly."

- Louis R.

"Davies Eye Care was a great experience for me and my family."

- Christopher J.

"Customer service excellent, Covid friendly, efficient, friendly, knowledgeable."

- Patricia B.
Age-Related Macular Degeneration — Answers To Your Questions

When it comes to protecting your eyes and your vision, few people want to take any chances. And for many, the idea of a disease that can result in significantly reduced vision is scary. One of the ...

Read Post

The Causes Of Dry Eyes and Finding Correct Measures Fast

The inflammation then affects the surfaces of the eyes, leading to redness, stinging, and dryness. Keep reading for the common causes of dry eyes and how to find corrective actions fast. Tear Film ...

Read Post

4 Eye Diseases That Can Catch You By Surprise

You might assume that you'd recognize an eye disorder in the making or at least receive some early warning of complications to come. In many cases, eye issues such as nearsightedness, farsightedness, ...

Read Post